Α - Ω Time Lords
The secrets they don't want you to know.
bibliolution.com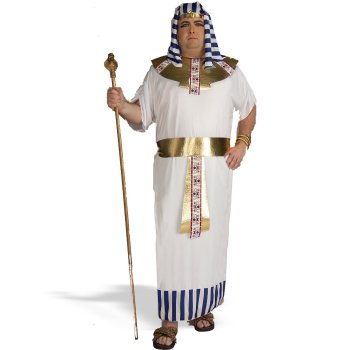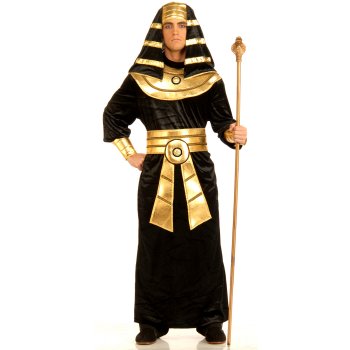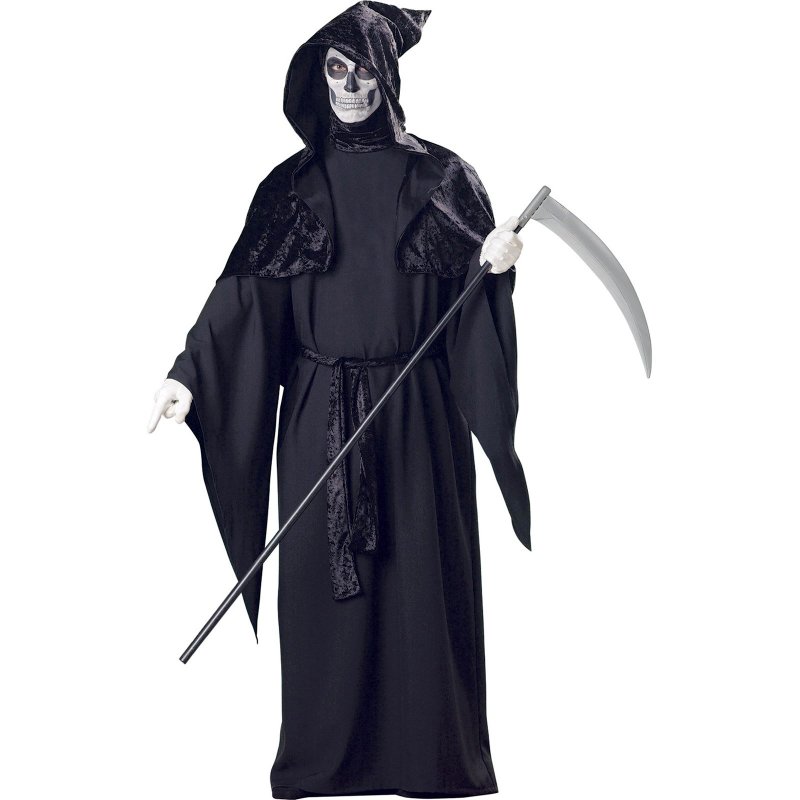 Masonic 'Saturni illuminati' Key links - Takeover of Time & space.

Satan's Time Lords, Saturn worship is Satan worshiping. Saturn talisman of the Solar System - Satan - collector harvester of souls via "Saturn's hexagonal wormhole".
NASA Confirmed
Order of El's Phallus, Elohei sons of El YHWH .
(Order of big phallic, father sons of first phallic).
'Saturni Illuminati' re-Founded Cronus 3000-4000 BC in Rome & ruled as Saturn'
This simplified 'Interpretation alba indus graeca' version of history is a part of research that allows you to view, link both evolution and the bible as the same story, see how they are both explainable as the same story. Linking key European bloodlines, others & world elitists with claims of direct descendants of the Gods or in namesakes of the ancient world icons. We also should be able to show you who and what Satan is, together with what modern Satan has planned for mankind, so be prepared to receive your shock revelation without the Smoke of Satan.

Please note: Every bit of information in these pages can be verified, linked in & be viewed as factually based via other research, papers, statements & links.

Running notes & Updates: As this is an ongoing study and as more information turns up this page will be updated or be changed or corrected, it may also totally change its current outlook or theme or direction. It is ongoing research and as research its expected that information will change from time to time. Evil is Evil facts are facts, the truth is the truth. There is no intent here to make one race or group of people better or worse than any other or to diminish anyone or anything, if you don't understand the truth or don't want to know about it, well go elsewhere. Copyright 2008/2009
---
We no longer need you "we have the technology" SMDM. Important to note that some World Elites believe most of this to be true and they worship it. It doesn't matter what you think in any way shape or form, the Elite think they'll be the ones who will survive and see a new "Star-Gate" society emerge.
The aim is to totally control or exterminate you, turn you into liquid fertiliser, source of bio-energy, kill you off via some GMO swine-bird-ape bio-weapon flu's or you'll be on the run in living hell itself.



Winston
Churchill
UK Prime Minster

WC: This movement [tyrannical capitalism & socialism] among the [some ill-informed] Jews [illumined & others] is not new. From the days of [Adam] Spartacus Weishaupt to those of Karl Marx [Moses Mordecai Levi], and down to Trotsky (Russia), Bela Kuhn (Hungary), Rosa Luxemburg (Germany), and Emma Goldman (United States), this world conspiracy for the overthrow of [Christian] civilisation and for the reconstitution of society on the basis of arrested development, of envious malevolence and impossible equality, had been steadily growing".

Also: On that system and by that faith there has been built out of the wreck of the Roman Empire the whole of our existing civilization. And it may well be that this same astounding race may at the present time be in the actual process of producing another system of morals and philosophy, as malevolent as Christianity was benevolent, which, if not arrested, would shatter irretrievably all that Christianity has rendered possible. It would almost seem as if the gospel of Christ and the gospel of Antichrist were destined to originate among the same people; and that this mystic and mysterious race had been chosen for the supreme manifestations, both of the divine and the diabolical.

JFK: For we are opposed around the world by a monolithic and ruthless conspiracy that relies primarily on covert means for expanding its sphere of influence--on infiltration instead of invasion, on subversion instead of elections, on intimidation instead of free choice, on guerrillas by night instead of armies by day. It is a system which has conscripted vast human and material resources into the building of a tightly knit, highly efficient machine that combines military, diplomatic, intelligence, economic, scientific and political operations.

Its preparations are concealed, not published. Its mistakes are buried, not headlined. Its dissenters are silenced, not praised. No expenditure is questioned, no rumour is printed, no secret is revealed.

"Time for a New World Order"
A New "Order out of Chaos"

| | | |
| --- | --- | --- |
| | | KEVIN RUDD has denounced the unfettered capitalism of the past three decades and called for a new era of "social capitalism" in which government intervention and regulation feature heavily. |

"Neo-liberalism and the free-market fundamentalism it has produced has been revealed as little more than personal greed dressed up as an economic philosophy.

And, ironically, it now falls to social democracy to prevent liberal capitalism from cannibalising itself." Continue

RUDD via his mothers bloodline
Meleager

Bloodline of the Gods

Meleager son of Althaea daughter of King Thestius who he was a son of Ares who in turn was a son of Zeus. Meleager's father was Oeneus who was son of Porthaon, But when Meleage was seven days old, the MOERAE came and declared that he should die when the brand burning on the hearth was burnt out. On hearing that, his mother snatched up the brand and deposited it in a chest. But later, when Meleager killed his mother's brothers, Althaea kindled the brand out of grief. Meleager was one of the ARGONAUTS, and one of the CALYDONIAN HUNTERS.

RUDD via his mothers bloodline is
a descendant of the Ancient order of
"Saturni Illuminati".
Order of El's Phallus


Issue from "Legendary Troy".


John F Kennedy
USA President





---
Saturnism Saturnist [Satanism]
Theses tormenters of mankind are dull, grave, gloomy in temperament, purveyors of hate, preferring Red and Black colours, basically soul-less with very little real human emotion, chronically narcissistic, lizard type thinking, enjoys lying, humour based on the bowel, foul spells and have a deep rooted 'Bankster', 'control freak financial psychosis', engaging in 'empire building' then followed by 'social and financial fracking'.

KNOWN AS: Tormenters of mankind, Black Sun, Black Robe, Brotherhood of Saturn, Sisterhood of Saturn, Black Square, Saturni Illuminati,
[3-4000 BC] Time Lords, Saturn worship, Zeus, Cronus, Satan, Satanday, Saturnday Syn,gogue, Baal evil, Lucifer, The Master, YHWH , Ba'al Qarnaim, Lord of Two Horns, Molech, moloch, Judah, Israel, Elohim, El, Elus, Chemosh, Kamish, Elder, Ashtar, Astar, Elect, Elevated, Beelzebub, Lord of the flies, The Zohar, Iblis, Lucifer the Devil, Star's of David, Baalim, B'irati Dapuna, Ba'al dhubaab / zubaab, Baal evil, Ba'al of Tyre, Baal-zephon, Baal Zephon, Baal-zaphon, Zaphin, Baal-zebub Ba', En Sof, al-zebub, ba'al of flies, Star of Saturn, Black Sun, Black Rob, Brotherhood of Saturn, Black Square, Black pillar, Red Lamp, Red Square, Red Pill, Masonic Square, Town Square, Mecca Square, On the Square, Elohim, Elohei sons of El, habba'al, Hadad was the son of El, El-Hammon, El sons of Cronus, [El is name of Ancient Greece], Kasios, [Mount Aqraa "Zeus of Mount Kasios"], Khamon, Ba'al Hammon, Elohei Haelohim, Zeus Of Elohim, Jezebel, Hasdrubal, and Hannibal, Greek Belos, Dagon, Cult of Sin, Cult of the dark void, Cult of the Moon, Sinai Volcano of El Sin cult, Taurus, Bull, calf, Ayres Ram, Horn Devil, Golden Calf, Abbadon, Angra Mainyu, Asmodai, Beelzebub, Belial, Iblis, Belial, sons of Belia, Belhor, Baalial, Beliar, Belias, Beliall, Beliel, Bilael, Belu, Zeul, Matanbuchus, Mechembuchus, Meterbuchus, Sinner-Gods, "Ego to Darkness and "true self" to "The Light of God" and in modern day references 'Bankers', 'Banksters'.
| | |
| --- | --- |
| | Hebrew Bible [200 AD finished] describes the Adversary (Ha-satan) as a servant of God [Saturni] whose job it is to test [torment] human kind. ' Jesus himself acknowledged that although people are capable of wicked acts, he clearly identified the very source of evil as being Lucifer the Devil ', "beware the yeast of the Pharisees", they do NOT follow or uphold the law of Moses, instead preached the "traditions" of men [Saturni Illuminati] - which later became the Talmud. Kabbalah |
| | Ba'al as a divine title in Israel and Judah. It is claimed the name Ba'al was used for God without discrimination but as the struggle between the two religious forces developed, the name Ba'al was understandably given up in Judaism as a thing of shame, and even names like Jerubba'al were changed to Jerubbosheth: Hebrew bosheth means "shame. So that's why the name change from Baal to YHWH. Yep, devouring of children will do it every time. |
Genesis 1 - 2:3: Written anonymously 6th Century BC by "P" [in deity piety priestly traditions] 'Saturni Illuminati'.
In Ugaritic texts, Yam's special enemy Hadad is also known as the "king of heaven" and the "first born son" of El, whom ancient Greeks identified with their god Kronos (Saturn), just as Baal was identified with Zeus (Thor storm-god), Yam with Poseidon and Mot with Hades. Yam wished to become the Lord god in his place. In turns the two beings kill each other, yet Hadad is resurrected and Yam also returns. http://en.wikipedia.org/wiki/Baal_cycle

And yet, cattle (people) can't see Saturn, this allows the Illuminati to takeover.